Luxury Cultural Tourism & Media (LCT) Home
ART WATCHER * BEAUTY * FASHION * GASTRONOMY *
LUXURY M.I.C.E (meetings-incentives-conferences & exhibitions)

* MUSIC * PRESS MEDIA*

Acapulco (Mexico) * Accra (Ghana) * Cartagena (Colombia) Kampala (Uganda) * Eldoret (Kenya) * Kisumu (Kenya) -Nairobi (Kenya) * Rio de Janeiro (Brazil) – Sao Paulo (Brazil) * Madrid (Spain)  

LCT – LUXURY MEETINGS/EVENTS ORGANISER [M.I.C.E.]
LCT - PROMOTES EMERGING FASHION DESIGNERS.
LCT - ADVISES CORPORATE COMPANIES.
LCT - ADVISES ON GLOBAL CULTURAL TOURISM.
LCT – PROVIDES DIPLOMATIC MISSIONS ADVISORY

Luxury Cultural Tourism & Media (LCT) is a worldwide unique web site created in 2005 to provide an over-view for recommending a global vetted selected portfolio of diversified products mainly Hotels with their direct web sites links, to save time trailing through complicated portals. We are not a travel advisory web site.

Luxury is a personal experience, luxury to some, is not having a mobile or contact with the outside world for a couple of weeks, relaxing and doing things in reverse to their daily hectic life.

The staffing of LCT represents a wealth of experience of years in the travel business. LCT advocates Global Culture.

All payments are made direct to hotels etc.

LCT constantly monitors all the new trends in the Global Travel Industry, Conference, Events, Leisure, Entertainment, and Fashion etc.

LCT advises Global Corporate Companies and Diplomatic Missions on up-dates on recommended locations and hotels in the world for their Conferences and their travel requirements.
LCT Strongly recommends joining airline alliances for example, SkyTeam, Star Alliance and One World, plus also Hotel clubs, i.e. IHG, SPG etc.
LCT advocates staying at Hotels with Club lounges and the use of airport hotels for early departures.
Nobember 2016 MMXV1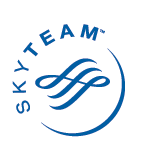 SkyTeam members
Nearly 15,000 daily flights. 1,024 destinations awaiting your arrival. 178 countries to explore. Our 19 SkyTeam member airlines make it possible for you to travel the world in a better way. Whether making a personal journey or doing global business, you'll enjoy more flexibility, convenience and choices along your journey with SkyTeam. We're working together so we can focus more on caring about you.